Desktop & Mobile Device Management Software
Desktop Central is a unified endpoint management solution that helps in managing servers, laptops, desktops, smartphones, and tablets from a central location.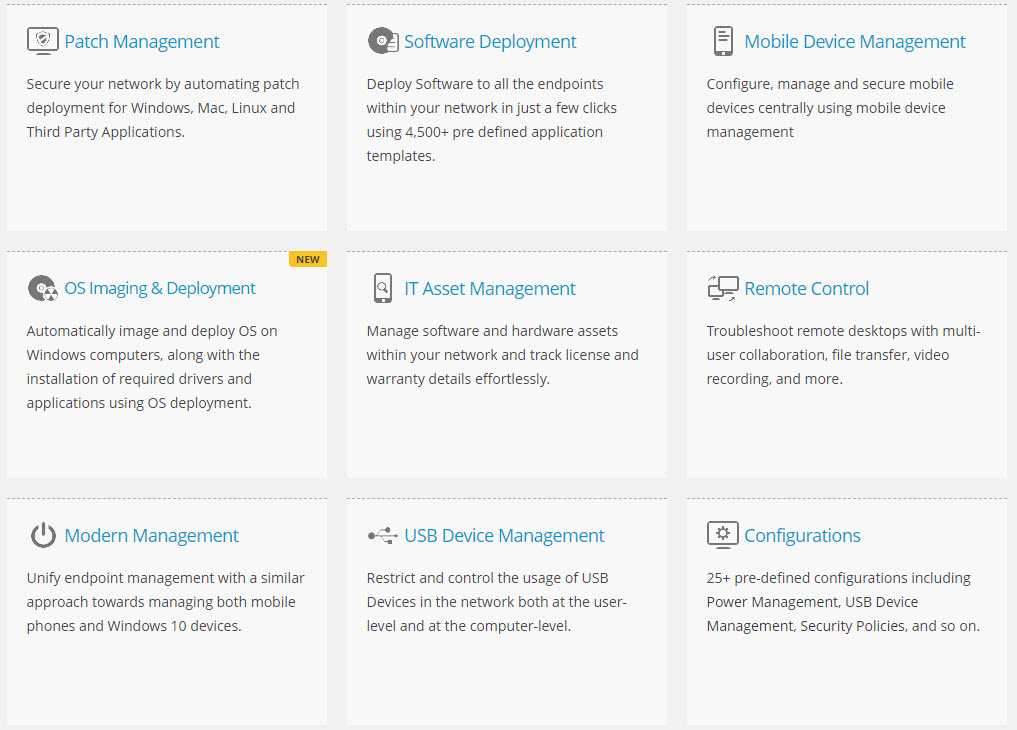 Automate regular endpoint management routines like installing patches, deploying software, imaging and deploying OS, managing assets, software licenses, monitoring software usage statistics, managing USB device usage, taking control of remote desktops, and more. Desktop Central supports managing Windows, Mac and Linux operating systems. Manage your mobile devices to deploy profiles and policies, configure devices for Wifi, VPN, Email accounts, etc., apply restrictions on using camera, browser, etc., and to secure your devices like enabling passcode, remote lock/wipe, etc. Manage all your iOS, Android and Windows smartphones and tablets.
LIVE Demoinstanz / Testversion:
https://demo.desktopcentral.com/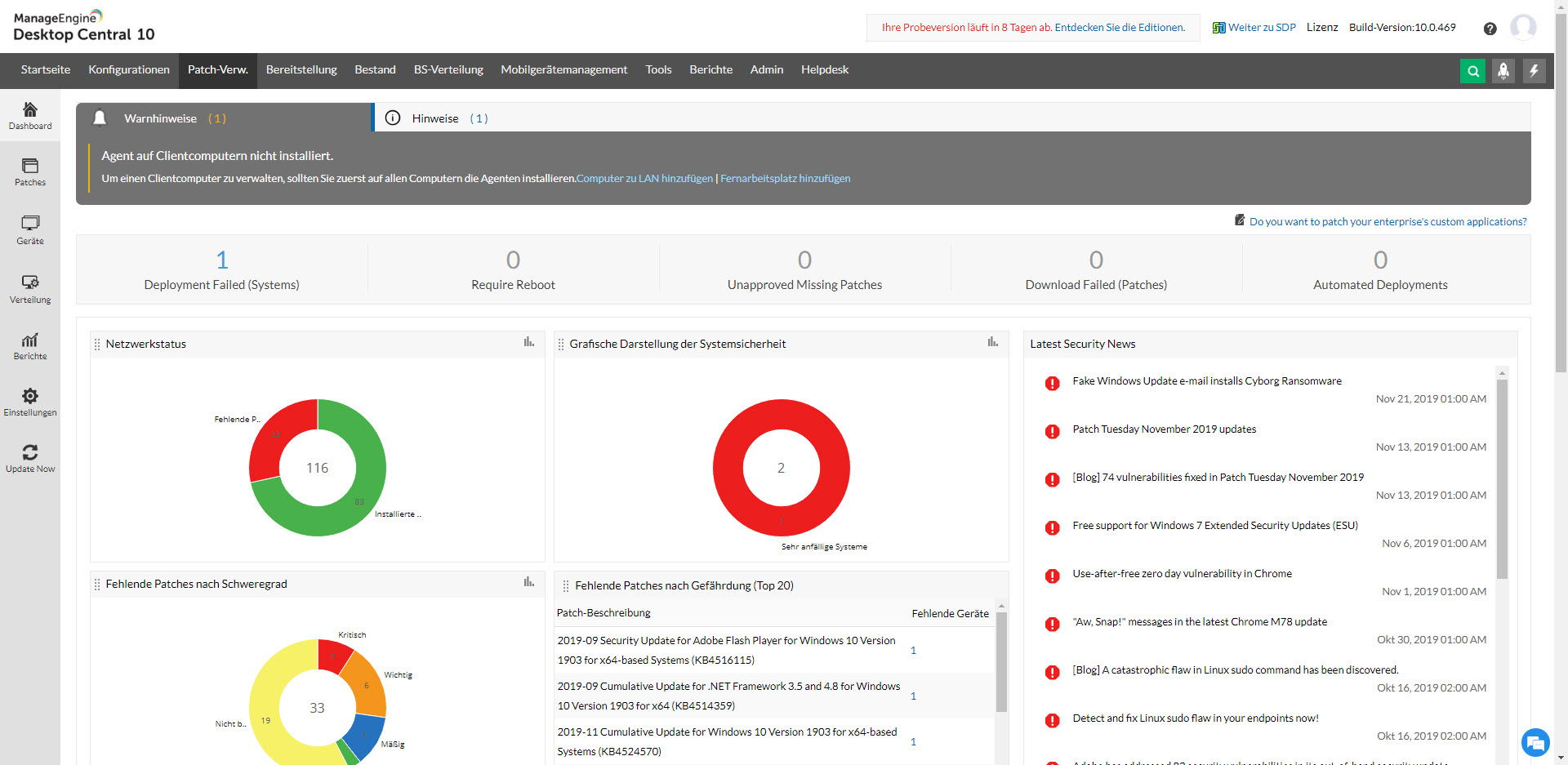 ManageEngine Desktop Central - Patch Management training
Veröffentlichungsdatum: 23.07.2020 11:43:29

ManageEngine Desktop Central Funktionsübersicht
Veröffentlichungsdatum: 10.12.2019 13:12:50

Desktop central: A Unified Endpoint Management Solution
Veröffentlichungsdatum: 04.12.2019 11:58:26

In diesem Katalog sind keine Artikel ODER diese Artikel können nicht direkt im eShop bestellt werden;
Bitte wählen Sie einen Unterkatalog bzw. kontaktieren Sie unser Vertriebsteam unter office@nestec.at oder +43 7223 80703