Virtual Machine Backup and Replication for MSPs
Rely on a high performance Virtual Backup and Replication solution.
Altaro monthly subscription program allows you to provide Hyper-V, VMware and physical server backup services to all your customers from a central online console at the most accessible price in the industry.
An award-winning backup solution
trusted by 2,000+ satisfied MSPs!
Altaro's MSP program allows you to pay per VM per month with the flexibility to set your own pricing model, and provide your customers with all the benefits of Altaro VM Backup. You can also back up any physical Windows servers.
PAY BASED ON USAGE, PER VM, PER MONTH
No upfront costs
Starter pack covering up to 10 VMs per month
24/7, lightning-fast support included
Back up any physical Windows servers, paying per physical server per month
Unbeatable value
Scale up or down; able to scale to 1000s of machines
---

MULTI-TENANCY
Manage and monitor all your Altaro customer backups through our ground-breaking Cloud Management Console (CMC).
PAY PER VM / USER / ENDPOINT
Pay per VM (and any physical servers) per month at the most accessible price in the industry with no upfront fees.

NO CONTRACTS
Minimum monthly starter subscriptions of up to 10 VMs per month / 30 users (mailboxes only) / 10 endpoints per month, with no binding contracts; scale up to 1,000s of machines/users.

RECURING REVENUE
Charge your customers a monthly recurring fee for backups, your services and (optionally) storage used.

ACCESS TO ALL FEATURES
Access the most current and feature-rich version of Altaro VM Backup Unlimited Plus Edition to use across all your customers, at no extra fee.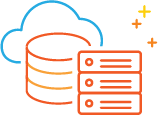 PROVIDE OFFSITE STORAGE
Back up and replicate your customers' VMs and any physical servers to their servers, the cloud or your own servers and bill for storage used.

PRAISE-WINING 24/7 SUPPORT
Rely on our award-winning 24/7 support. with guaranteed call pickup of less than 30 seconds. An industry best!

RELIABLE BACKUP SERVICE
Provide your customers with reliable VM and physical Windows server backup and recovery services (BaaS), charging a monthly fee for managing their backups on their or your servers.
"Being able to manage all of our clients from one console has been huge for us. In the MSP world, time is everything and being able to see it all from one place is one of the best features of this product."
Michael Edde, President and CEO
Alpha & Omega Computer Consultants
WHAT ALTARO CUSTOMERS SAY
"Altaro's monthly pay-per-use program is really important for us… It's key that we can scale up and down rapidly for clients… It's beneficial for us not to be tied in to any long-term contracts."
Simon Dix, Technical Director
Chorus Global Ltd
"The multitenancy solution is very important to us... to keep an eye on backups. With its global view of everything, we can go to one website and see everything from there."
Charles Swihart, Owner
Preactive IT Solutions
---
ALTARO VM BACKUP FEATURES:
---
VMware Troubleshooting guide
An essential handbook for administrators in small to mid-market businesses. You can find the gide along with other Altaro VM Backup educational resources HERE.
---
Best deduplication in the industry - Augmented Inline Deduplication
Altaro VM Backup with Augmented Inline Deduplication drastically reduces your storage requirements for your backup repository. When compared to other vendors, it is the best deduplication in the industry creating the smallest backup size. Our deduplication runs across all backup jobs, you don't need to group virtual machines together (no use of post processing). Requiring the least amount of backup space is only one of the benefits;Augmented Inline Deduplication also improves backup and restore speed.
---
GET IN TOUCH WITH US!
Need info about Altaro MSP licensing?
Need info about Altaro MSP pricing?
Want to get started with Altaro MSP?
Interested in switching from standard to Altaro MSP licensing model?
Need help with your trial?
Need technical support?
Altaro MSP & CMC - so einfach geht es
Veröffentlichungsdatum: 09.08.2018 11:14:37

Altaro CMC
Veröffentlichungsdatum: 20.02.2018 10:34:46

Altaro VMBACKUP Übersicht (Mai 2016)
Veröffentlichungsdatum: 31.05.2016 14:36:59

In diesem Katalog sind keine Artikel ODER diese Artikel können nicht direkt im eShop bestellt werden;
Bitte wählen Sie einen Unterkatalog bzw. kontaktieren Sie unser Vertriebsteam unter office@nestec.at oder +43 7223 80703