Office 365 Backup for MSPs
Backup and recovery services for Office 365 mailboxes and files stored in OneDrive and SharePoint.
Developed for Managed Service Providers (MSPs), Altaro Office 365 Backup for MSPs enables you to back up and restore all your customers' Office 365 mailboxes and their files stored within OneDrive and SharePoint, backing them up to Altaro's Microsoft Azure infrastructure.

Unlimited storage included
in the price!
Pay Altaro an all-inclusive fee per user per month that includes unlimited backup storage, 24/7 support and access to our multi-tenant, cloud-based console that enables you to manage all your customers' backups centrally. You can set up your own pricing model and enjoy the flexibility of adding and removing users as needed. You only pay for those backed up per month.
BENEFITS OF THE ALTARO OFFICE 365 BACKUP FOR MSPs:
No upfront costs
Pay per user, per month
Starter pack covering up to 30 Users/MBX per month
24/7, lightning-fast support included
Office 365 mailbox, OneDrive and SharePoint backups
Easily restore deleted, lost or damaged items
Worry-free, secure storage included in the price
Central multi-tenant management
Unbeatable value
Recurring revenue
---

MULTI-TENANCY
Manage and monitor all your Altaro customer backups through our ground-breaking Cloud Management Console (CMC).
PAY PER USER PER MONTH
Pay one fee per user, per month - this includes backups, unlimited storage, 24/7 support and management console access - and serve your customers at the price point you decide on.

NO CONTRACTS
Minimum monthly starter subscriptions of up to 10 VMs per month / 30 users (mailboxes only) / 10 endpoints per month, with no binding contracts; scale up to 1,000s of machines/users.

PROVIDE BACKUP SERVICES
As Microsoft doesn't provide native backup options, Altaro enables you to back up your customers' Office 365 content with ease.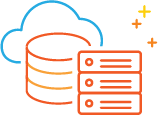 UNLIMITED STORAGE INCLUDED
Hassle-free unlimited storage: Your customers' Office 365 backups are automatically saved to Altaro's secure cloud backup location hosted on Azure.

PRAISE-WINING 24/7 SUPPORT
Rely on our award-winning 24/7 support. with guaranteed call pickup of less than 30 seconds. An industry best!
"The subscription model which includes Microsoft Azure storage is amazing - you don't have to worry about implementing and maintaining your own backup storage. We are still blown away by the fact that the retention period is unlimited in combination with the automatic backup's running..."
Jannick Hermans
TRIUS
WHAT ALTARO CUSTOMERS SAY
"I had been looking for an Office 365 backup solution for some time and hadn't really come across anything that fitted my needs. I found Altaro's product to be slick and easy to use, with a familiar interface to the excellent Altaro VM Backup product. Backups were reliable, and restores were quick..."
Severn Dickinson, IT Infrastructure & Network Engineer
PC Comms
"Altaro Office 365 Backup completely meets our requirements for superfast backup and recovery for Office 365 Mailboxes. We had it set up in a matter of minutes including the first set of backups. The huge bonus is that the storage on Altaro's Microsoft Azure Infrastructure is included in the package..."
Ronald Gray, Managing Director
The Tech Gurus
---
Microsoft does not back up and recover its subscribers' Office 365 mailboxes and files within OneDrive and SharePoint and cannot help if unexpected data loss or damage occurs. At the same time, professional MSPs cannot offer Office 365 services to their customers without also providing backup services. This is why Altaro Office 365 Backup was created for MSPs - to provide you with the reliable backup and recovery solution you need, complete with unlimited storage.
ALTARO VM BACKUP FEATURES:
---
SUPPORTED MS OFFICE 365 SUBSCRIPTION PLANS
Following Microsoft Office plans are supported:
Business Essentials
Business
Business Premium
E1, E3 and E5
A1, A3, A5 Faculty and Student Plans
These plans are also accepted given that there is a mix of Office 365 supported subscriptions:
Microsoft Office Pro Plus / Microsoft 365 Apps for Enterprise
Exchange Online Plan 1 / 2
F1 (Kiosk)
---
Why do I need to back up Office 365?
You may believe that Microsoft fully backs up Office 365 data as part of the subscription, but this is not the case. Office 365 was not built to provide data protection services. It's therefore essential for you to implement a reliable solution to back up your Office 365 mailboxes and your files in OneDrive and SharePoint Document Libraries. Click here to learn more.
---
GET IN TOUCH WITH US!
Need info about licensing?
Need info about pricing?
Need info about subscription or billing?
Want to start a free trial?
Need help with your trial?
Need technical support?
Im Moment führen wir leider keine Videos zu dieser Artikelgruppe
In diesem Katalog sind keine Artikel ODER diese Artikel können nicht direkt im eShop bestellt werden;
Bitte wählen Sie einen Unterkatalog bzw. kontaktieren Sie unser Vertriebsteam unter office@nestec.at oder +43 7223 80703