Windows endpoint backup solution for MSPs
Protect your endpoints from data loss.
Back up your customers' files on their Windows-based endpoints, such as desktops and laptops, and manage them through a multi-tenant console, via Altaro monthly subscription program.

An award-winning backup solution
trusted by 2,000+ satisfied MSPs!
Endpoint backup is frequently overlooked and yet company PCs and laptops store valuable business data. Should they be lost, damaged or undergo a malware or ransomware attack, your customers will turn to you to recover that data. Developed for Managed Service Providers (MSPs) and IT consultants, Altaro EndPoint Backup for MSPs enables you to do so with ease, through a multi-tenant management console where you can manage all your customers' backups centrally.
BENEFITS:
Save your customers' skins with endpoint backup
Provide unlimited scalability
Provide storage services from your own Azure account
Multi-tenancy across customer backups
Fast and simple to use
Pay as you go
Free version for your own internal use
24/7 support you can count on
One monthly invoice
Altaro EndPoint Backup for MSPs is a highly scalable endpoint backup solution through which you can back up thousands of on-premises and roaming endpoints, such as Windows desktops and laptops, across multiple customers. It enables you to provide Windows workstation backup and recovery services. You can configure, manage and monitor the backups centrally through a multi-tenant online console, a true powerhouse for MSPs. This gives you added control and convenience. Simply pay per endpoint per month and scale up or down as needed.
---

MULTI-TENANCY
Manage and monitor all your Altaro customer backups through our ground-breaking Cloud Management Console (CMC).
PAY PER ENDPOINT
Simply pay per endpoint backed up per month; it's that easy.

NO BINDING CONTRACTS
Minimum monthly starter subscriptions of up to 10 VMs per month / 30 users (mailboxes only) / 10 endpoints per month, with no binding contracts; scale up to 1,000s of machines.

RECURING REVENUE
Charge your customers a recurring monthly fee for Windows workstation backup and backup storage services.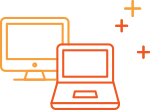 ROBUST ENDPOINT DATA BACKUP
Provide reliable backup and recovery as a service for Windows PCs and laptops, charging a monthly fee for managing their backups on your servers.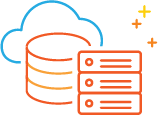 PROVIDE STORAGE SERVICES FROM THE CLOUD
Save endpoint backups to your own MS Azure account and scale without restrictions. You can also bill for storage used.

PRAISE-WINING 24/7 SUPPORT
Rely on our award-winning 24/7 support. with guaranteed call pickup of less than 30 seconds. An industry best!

BACKUP ROAMING ENDPOINTS
Back up thousands of on-premises and roaming endpoints without requiring any VPN or direct connection to the customers' premises.

POLICY DRIVEN BACKUPS
Configure settings for large groups of Windows endpoints by setting up policies to define backup directories, storage, frequency and retention.

MANAGE ALL BACKUPS CENTRALY
Using our other solutions for MSPs, you can back up all your customers' VMs, physical servers and Office 365 mailboxes and files from one central console.
---
ALTARO ENDPOINT BACKUP FEATURES:
---
10 Mistakes That Can Undermine Your VM Data Recovery Efforts
You can find this really usefull whitepaper along with other Altaro educational resources HERE.
---
SUPPORTED PLATFORMS:
Altaro EndPoint Manager – Requires a server operating system running Windows Server 2016 and up.
Install it on your premises or on a virtual machine in the cloud, to manage operations and configure endpoints.
Altaro EndPoint Agent – Requires a client operating system running Windows 7 upwards.
Deploy it to any Windows laptop or desktop PC you need to back up. Using scripts, you can deploy several agents at once rather than needing to install each agent manually.
---
GET IN TOUCH WITH US!
Need info about Altaro MSP licensing?
Need info about Altaro MSP pricing?
Want to get started with Altaro MSP?
Interested in switching from standard to Altaro MSP licensing model?
Need help with your trial?
Need technical support?
Im Moment führen wir leider keine Videos zu dieser Artikelgruppe
In diesem Katalog sind keine Artikel ODER diese Artikel können nicht direkt im eShop bestellt werden;
Bitte wählen Sie einen Unterkatalog bzw. kontaktieren Sie unser Vertriebsteam unter office@nestec.at oder +43 7223 80703